This club is dedicated to the American Cocker Spaniel as a working dog in the field

The cocker spaniels gets its name from hunting Woodcock, a game bird in which the cocker spaniel came to specialize.  The cocker spaniel is the smallest of the Sporting group of purebred dogs. Our primary aim is to give cockers and their owners a chance to develop their skills in the field for which the cocker spaniel was originally bred.

Club members hunt over their dogs on a regular basis. We encourage hunting enthusiasts whose preferred hunting companion is a cocker spaniel to join us for training opportunities and camaraderie.  A well trained spaniel can find, flush and retrieve game for the hunter in an effective manner.  Anyone can participate in these activities solely for the competition, and without even knowing how to shoot.  

Our members also participate in various kinds of competition with their cocker spaniels. We support members' training activities with their cockers from the time they are puppies, through training for American Spaniel club (ASC) Working dog tests, American Kennel club (AKC) hunting tests for flushing spaniels and  AKC cocker field trials. 
We welcome all newcomers to the sport and we welcome all spaniel flushing breeds to join our club in support of spaniels working in the field.  For membership information, contact any board member. Emails are listed on the Events and Training page.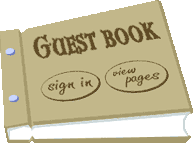 This page was last updated: February 24, 2021
Welcome to Cocker Spaniel Hunting Enthusiasts of SE WI

A website for the hunting Cocker Spaniel and for

promoting the cocker spaniel in the field